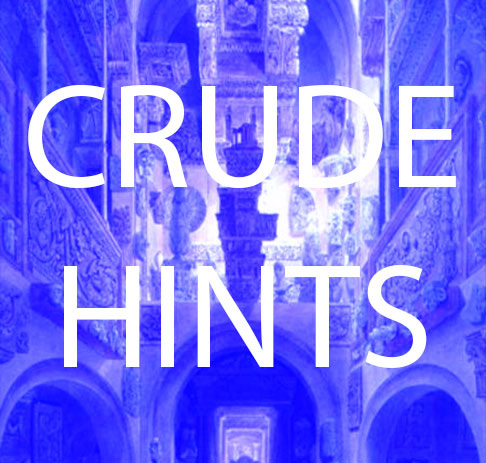 Identifying with Soane the collector, the artist Madelon Vriesendorp will introduce her own collection of mass produced treasures and esoteric trinkets before leading a candle-lit tour into the spaces and objects of Soane's house-museum.
A workshop will follow in which participants will learn how to make paper casts from items in the Soane collection. By the end of the evening an alternative collection of antiquities will have been created which participants will be able to take home.
About Crude Hints
In the 1813 text Crude Hints towards an history of my house John Soane wrote a description of his unique house-museum. In this text the architect, collector, and Professor of Architecture presented his home as a future ruin and speculated on how these remains might be interpreted upon their future discovery.
Soane himself would offer tours of his home to his guests, performing inside what had come to be described as his 'academy of architecture'. Continuing in this tradition, the Architectural Association Night School invites a selection of people to reflect on Soane's house and collections, and to host their own own 'academy of architecture' for the evening.
About Madelon Vriesendorp
Madelon Vriesendorp  was a founding member of O.M.A. together with her husband Rem Koolhaas, and Elia and Zoe Zenghelis. She is well known for her paintings which were featured in the book Delirious New York and in numerous magazines. Her artwork has been exhibited widely including shows at the Serpentine Gallery, London; Guggenheim, New York; Centre Pompidou, Paris; the Stedelijk Museum, Amsterdam and at the Venice Architecture Biennale.
Madelon has taught at the Architectural Association, Harvard, and other schools internationally.  In 2009 Madelon was made an Honorary Fellow of the Royal Institute of British Architects.
WORKSHOP WITH MADELON VRIESENDORP