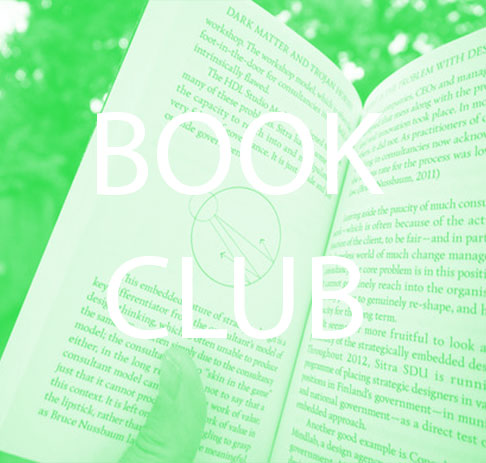 Reading Dark Matter and Trojan Horses: A Strategic Design Vocabulary
with Dan Hill
We live in an age of sticky problems, whether it's climate change or the decline of the welfare state. With conventional solutions failing, a new culture of decision-making is called for.
Strategic design is about applying the principles of traditional design to "big picture" systemic challenges such as healthcare, education and the environment. It redefines how problems are approached and aims to deliver more resilient solutions. In this short book, Dan Hill outlines a new vocabulary of design, one that needs to be smuggled into the upper echelons of power. He asserts that, increasingly, effective design means engaging with the messy politics – the "dark matter" – taking place above the designer's head. And that may mean redesigning the organisation that hires you.
Dark Matter and Trojan Horses. A Strategic Design Vocabulary is available to buy from the AA Bookshop as an ebook from Strelka Press.
About Night School Book Club
Night School Book Club is a series of informal discussions open to all about writing and architecture drawing on fiction, essays and journalism.
About the author
Dan Hill is Executive Director of Futures at the UK's Future Cities Catapult. A designer and urbanist, he has previously held leadership positions at Fabrica, SITRA, Arup and the BBC. He writes regularly for the likes of Dezeen, Domus and Volume, as well as the renowned blog City of Sound.
About Strelka Press
Strelka Press is a digital-first publisher of new writing on architecture, design and the city. Reviving the essay as a popular form, Strelka Press publishes critical writing in digital and print editions.