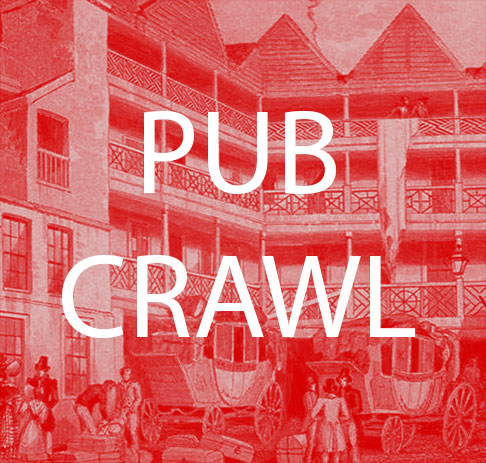 Join David Knight (DK-CM, Royal College of Art) on a walking and drinking tour of six centuries of London's public houses, exploring their crucial role in defining and reflecting class, society, taste, development, public space, law and politics. The pub crawl redefined as a peripatetic history of London sociability.
Please come with a charged Oyster card or travelcard, as some public transport use is likely. Drinking (alcoholic and non-alcoholic) is encouraged, but is not covered by the price of the event. We will finish at a location convenient for public transport, but not at our starting point…
Beginning at Ye Olde Cheshire Cheese, 145 Fleet Street, EC4A 2BU. 7pm.
Gather in side passage, please feel free to buy a drink while we gather.
PUB CRAWL