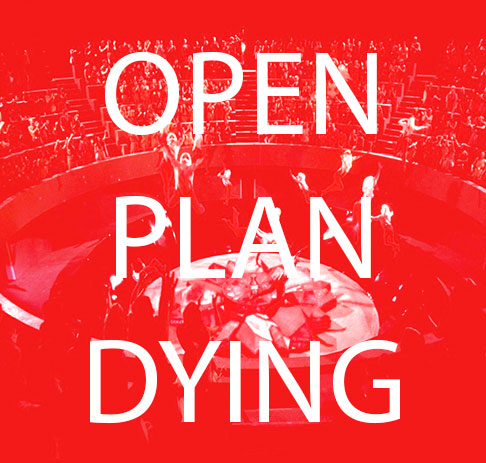 Open Plan Dying
Almost everyone dies in a city. From homes to hospitals, our experience of dying has eroded over time as we moved from familial surroundings to institutional spaces. In relinquishing our access to dying and reducing our time in the company of death, we have constructed a complex culture of denial that has turned a natural life event into a taboo.
As the relationship between the citizen and the city evolves in the 21st century, how can the city and the spaces we inhabit help us improve the ways we die? Ivor Williams, from the design research group Being and Dying, will present a spatial history of dying, identifying the ways in which the modern citizen in the city can affect change now and in the future.
A short workshop will follow where participants will be encouraged to confront their own mortality and propose new forms of dying in the city.
About Being and Dying
Being and Dying researches and investigates current approaches to life and death, through experimental design. Including; broader issues around health and the environment, preventative and holistic healthcare, to challenge the notion of death in stark opposition to life.
The studio researches how current and future technology can connect with traditional and emerging health practices to create genuinely holistic products, services and experiences.
Being and Dying is led by Ivor Williams, who is also visiting professor at Università Iuav di Venezia, and visiting lecturer at the Glasgow School of Art.
Open Plan Dying