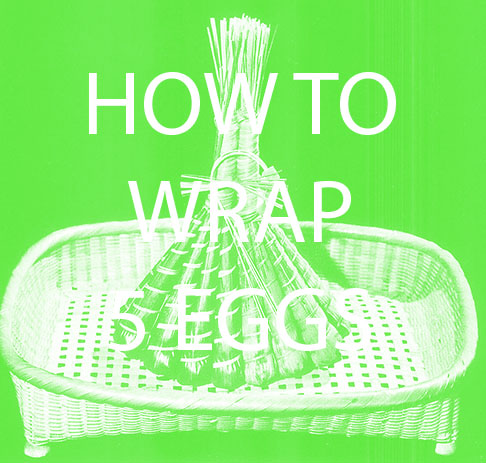 with Catherine Ince
Organised in parallel with The World of Charles and Ray Eames, an exhibition currently running at the Barbican until 14th February 2016.
Charles and Ray Eames delighted in the humble and often anonymous acts of design that they encountered in everyday life. They found much to study and cherish in the simple, human and resourceful way in which people address and attend to their daily needs.
This workshop explores the rudiments of problem solving and takes Hideyuki Oka's influential book 'How to Wrap Five Eggs' (1967) as it's starting point to explore the many and varied solutions to such seemingly simple challenges as how one might package and transport five eggs from market stall to kitchen.
The workshop will be led by Catherine Ince, Curator of The World of Charles and Ray Eames. The evening will begin with a short talk offering an insight into the Eames' practice and their inventive and playful approach to problem solving.
Catherine Ince is Senior Curator at the Victoria and Albert Museum where she is developing the curatorial programme of V&A East, a new institution planned for the Queen Elizabeth Olympic Park.  Until October 2015 Ince was a Curator at the Barbican Centre where she produced major survey exhibitions and publications including The World of Charles and Ray Eames (2015), Pop Art Design (2013), Bauhaus: Art as Life(2012) and Future Beauty: 30 Years of Japanese Fashion (2011).