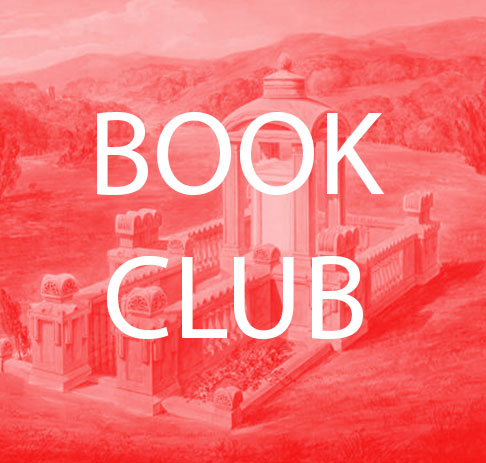 Malign Interiors Book Club at The Soane
Session 1 – Friday 11th December. Reading The Haunting of Hill House (1959), by Shirley Jackson
Session 2 will take place in January.
Will Wiles, author and architecture and design critic leads a third instalment of the Malign Interiors book club series.
To coincide with the current exhibition Death and Memory: Soane and the Architecture of Legacy Book Club will settle into Soane's library dining room for the evening to discuss Shirley Jackson's classic novel The Haunting of Hill House.
As the current exhibition explores, Soane was preoccupied with memory and legacy. Throughout both his professional and personal life he speculated on the loss and resurrection of memory through an obsession with permanence and ruin. He created memorials that would haunt future generations through his architecture, his avid collecting, and not least the creation and preservation of his own home, which he bequeathed to the nation.
In the third season of the Malign Interiors Book Club we will explore the phenomenon of the haunted house, its lingering in the landscape, in literature and in the minds of those possessed by its architecture and discuss how this literary trope might reflect on wider economic and urban issues.
About AA Night School Book Club
Book Club is a series of informal discussions open to all about writing and architecture drawing on fiction, essays and journalism. Read about previous instalments of the Malign Interiors Book Club here.
About Will Wiles
Will Wiles is an architecture and design journalist and was formerly deputy editor of Icon magazine. He is the author of two novels: Care of Wooden Floors, which won a Betty Trask Award, and The Way Inn, published by Fourth Estate in June 2014.
Read Will Wiles on the haunted house in Architects Journal here.
About Crude Hints
In the 1813 text Crude Hints towards an history of my house John Soane wrote a description of his unique house-museum. In this text the architect, collector, and Professor of Architecture presented his home as a future ruin and speculated on how these remains might be interpreted upon their future discovery. Soane himself would offer tours of his home to his guests, students and apprentices; performing inside what had come to be described as his 'academy of architecture'.
Crude Hints is the title given to an ongoing series of talks, tours, workshops and other events developed between the Architectural Association Night School and the Sir John Soane Museum. Crude Hints is an opportunity to re-activate Soane's academy of architecture through contemporary engagement with his ideas and works as manifested in his home and collections.
http://www.soane.org