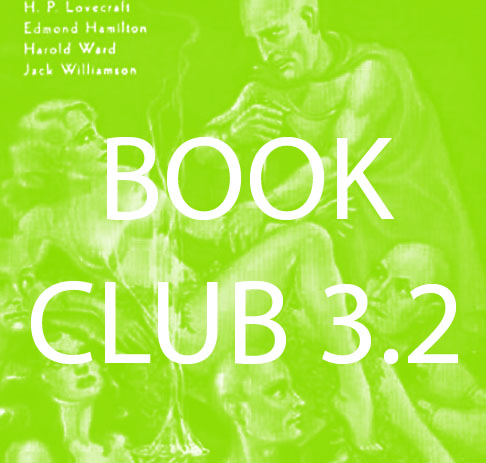 Malign Interiors: Fiction, Architecture and the Home
Will Wiles, author and architecture and design critic leads a three handed book club  in the AA Bookshop, Bedford Square. Starting with The Yellow Wallpaper, by Charlotte Perkins Gilman, through The Dreams in the Witch House by HP Lovecraft  and finally, his own debut novel Care of Wooden Floors, Will's book club will discuss the 'malign interior', the common thread that runs through each of the selected texts over the course of three consecutive weeks.
In each of the stories, the protagonist is assailed by domestic interiors. In "Wallpaper" an invalid is driven mad by the ugly decor of the room she is confined to; In "Dreams", a non-orthogonal corner  becomes a terrifying gateway; and in "Floors" a minimalist interior is the undoing of a housesitter.
The book club will explore the role of architecture in literature, how fiction can articulate very real architectural issues and the way in which architecture itself can become a character.
Session 2 -25th Feb, 7pm,  AA Bookshop
The Dreams in the Witch House by HP Lovecraft (1933)
A student of advanced maths and quantum theory is haunted by the irregular geometry of his room in an ancient house in New England.
Attendees of Book Club receive 20% off the reading list books at the  AA Bookshop
About Will Wiles
Will Wiles is an architecture and design journalist and was formerly deputy editor of Icon magazine. He is the author of two novels: Care of Wooden Floors, which won a Betty Trask Award, and The Way Inn, which will be published by Fourth Estate in June 2014.
About AA Book Club
AA Book Club is a series of informal discussions open to all about writing and architecture drawing on fiction, essays and journalism and often featuring wine and crisps.
Book Club is held at the AA Bookshop,32 Bedford Square, London WC1B 3ES 7-8.30 pm. Tickets are available from the Night School website (http://nightschool.aaschool.ac.uk/) and cost £5 (£4 for AA Members).