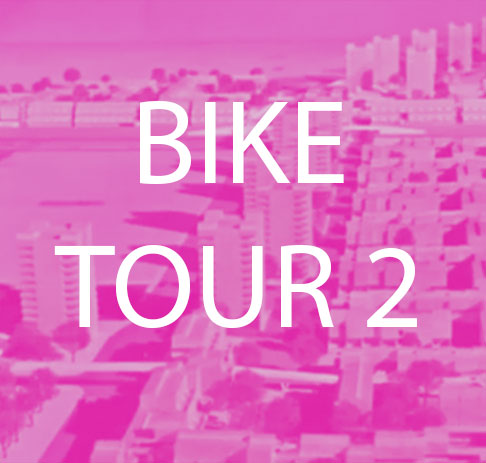 AA Night School & Love London Council Housing in association with Peabody and the British Council present: Bike Tour: A history of London's housing – from the Boundary Estate to Thamesmead
This bike tour is a journey through the story of housing in London: social, council and new build. The tour will start at the Boundary Estate, Shoreditch, then cycle east via Peabody estates in Bethnal Green, Erno Goldfinger's Balfron Tower, Lubetkin's Cranbrook Estate and the Smithson's Robin Hood Gardens. We will finish up with drinks & snacks at Thamesmead where we will discuss London's housing past and present, in particular the future evolution of Thamesmead.
Note: The cycle ride is roughly 12 miles and ENDS at Thamesmead. Although drinks and snacks will be provided at Thamesmead please make sure you've had a decent breakfast and bring any extra food/drink if you think you'll need it. There are no scheduled stops on the way.
Participants are free to make their own way back, either on bike or via train from Abbey Wood.
The tour is led by Andrea Klettner editor of Love London Council Housing, with Daniel Hill, Head of Thamesmead Strategy at Peabody.