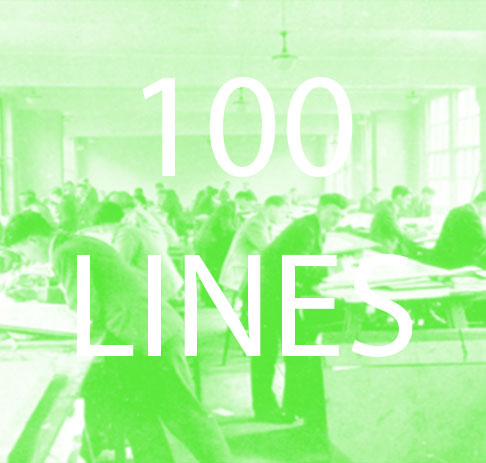 What is the fundamental nature of a line and how might this help us to think about architecture?
In this session Night School will be joined by architect, writer and teacher Sean Griffiths to continue an enquiry into the nature and role of drawing.
Participants will be invited to join in a seemingly simple exercise, drawing 100 lines on 100 pieces of paper (or other backgrounds) in a short space of time. Reflecting on this task, a conversation will be had about the nature of drawing, what it means and how we interpret it.
Sean Griffiths was a founder member of FAT Architecture. Sean is currently Professor of Architecture at University of Westminster, a role he combines with his continuing practice as an architect, designer, artist, writer and teacher.
100 LINES